Reservation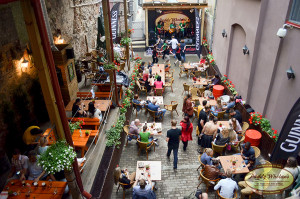 Our pub has room for 200 people, and so on an everyday basis, it is all but certain that you will find a seat even without a reservation. During sports broadcasts and various events, our space fills up quickly, and in such cases Paddy really does recommend a reservation in advance to get the best seats.
If you want to be sure that you have a table for a larger group of people, one that is right by the screen where you can watch your favourite team's game, or one that will let you have a meal while listening to live music, then definitely call us to make a reservation!
Ring (+371) 2 9114875 to make a reservation.

Placement of tables and screens