Curry Club
Over the course of time, we have become good friends with some Indian chefs who have taught us skills that we cannot ignore. Indian cuisine is rather complicated, and we are proud of ourselves for offering it. Paddy's Pride is our Curry Club menu, featuring homemade Indian dishes.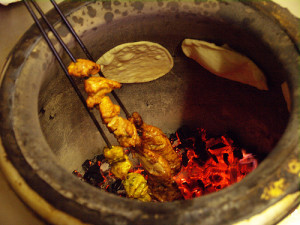 Now, you may ask what curries have to do with an Irish pub. Well, the relationship is fairly logical, because India's culinary culture has spread throughout the world. The history of the cuisine is at least 6,000 years old, and even today it is one of the most enjoyable cuisines in the world, what with its diversity, aromas and flavours.
We at Paddy Whelan's have tested lots of Indian recipes to offer to our guests. The new Curry Club menu features all of the dishes which our guests selected in a special vote. When guests who organise special and private events ask for very specific and traditional dishes, we ask our Indian friends to come and help us in the kitchen so as to ensure total success.
Stars alongside the dishes denote the level of spiciness:
Mild *
Spicy **
Very spicy ***
All of our foods are prepared with top-quality ingredients.
Prices include VAT (21%).
We do not have any service fees, and it's up to you to decide on a tip for your waiter.
All prices and availability are subject to change without prior notice.